40 Tons Gas Boiler Parameters Quotation
As an important energy equipment, gas boilers play an irreplaceable role in promoting the rapid development of various industries. This also means that there is a widespread need for many enterprises to purchase gas boilers. However, there are many kinds of boilers in the market, and the performance parameters are complicated, so it is too difficult for business users to buy quality and inexpensive products. Here, Zhongzheng Boiler briefly introduces the 40 tons gas boiler parameters and quotation.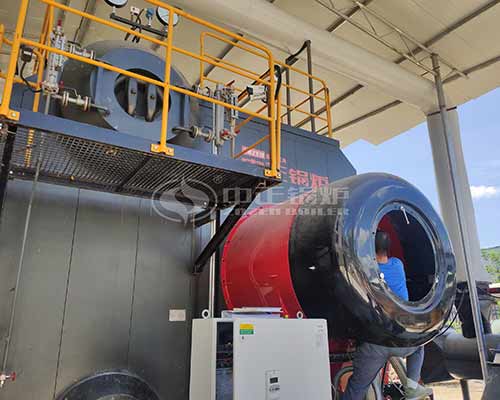 40 tons gas boiler price is no clear figure, because it will involve a set of gas boiler system including auxiliary accessories offer, the specific offer is floating. It should be noted that the user is obsessed with the pursuit of low prices will not be able to guarantee the quality of the boiler.
Enterprises need to determine the parameters of the gas boiler according to the actual needs of production: specific technical parameters operating pressure, rated water temperature, applicable fuels, etc. The more accurate information given, the more accurate and detailed the investment price on the 40-ton gas boiler.
Gas boiler auxiliary machinery mainly package boiler body, burner, energy saver, water treatment, chimney, etc., different configurations will lead to differences in the investment price of 40 tons gas boiler.
Gas boiler transportation costs, this cost by the logistics company according to market intelligence, mainly by the boiler manufacturer and the customer's project site distance to decide, the farther the distance the higher the cost. If the customer picks up the boiler, this cost can be eliminated.
Gas boilers need to be installed after delivery to the construction site, boiler installation costs need to be charged separately, the general industry regulations are charged at 25% of the total project cost, installation costs mainly include boiler equipment, auxiliary equipment and pipeline installation costs, handling and lifting which is not, installation of civil construction costs, installation labor costs, engineering acceptance inspection fees and so on. The manufacturer will provide you with a reasonable quotation according to the actual installation conditions.
Environmental policy requirements: for gas steam boilers need to be set up and produced according to local emission standards, the stricter the standards, the greater the cost of boiler technology, 40-ton gas boiler price increases.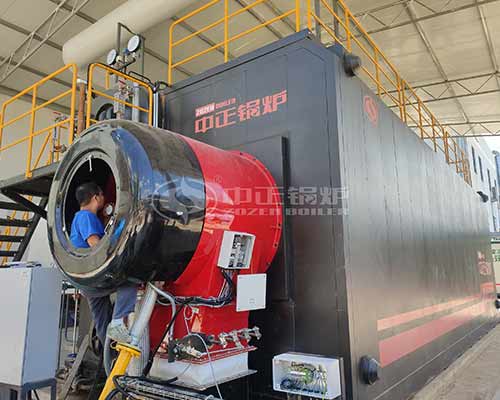 Wuxi Zhongzheng Boiler Co., Ltd. as a professional A-class boiler manufacturing enterprises, strong strength, large production scale, its products cover gas oil boilers, biomass-fired boilers, gas boilers, organic heat carrier boilers, circulating fluidized bed boilers, etc., a complete range to meet the needs of users in various industries equipment. For each user's actual working conditions, Zhongzheng Boiler senior engineers can provide one-on-one free selection guidance, reasonable selection, to ensure stable operation while saving investment costs. In addition, Zhongzheng Boiler's EPC project also provides a full set of customized boiler system solutions, including design, auxiliary equipment, installation, etc., to effectively enhance customer benefits.