DZL7-1.0/115/70-S full equipment price
Quick-installed hot water boilers are very popular in the market, especially for exporting abroad, convenient transportation, high cost performance, simple installation, and subsequent after-sales service. Let us look at the parameters and configuration of the 7 MW 10 ton hot water boiler, DZL7-1.0/115/70-S technical parameters:
Hot water boiler: quick-loading chain hot water boiler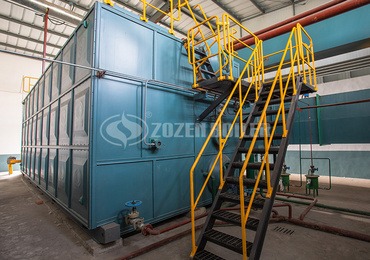 Model : DZL7-1.0/115/70-S
Large transport size: 7730*3310*3530
Large size: 12050*4075*6410
Hopper: 2630
Main steam valve: 5724
Large transport weight: 31.0
Fuel: Class II bituminous coal, AIII bituminous coal, lean coal, class III anthracite, etc.
The quick-loading chain hot water boiler consists of the boiler body, auxiliary machine piping, water treatment equipment, flue gas system, dust collector, electric control equipment, etc. Because of the different pressures, the configured instrument valves are different, and the price will vary widely. Foreign countries, involving qualifications, delivery methods and other issues, these are the factors affecting prices. Overall, DZL series is a fast-loading boiler, convenient transportation, cost-effective, exporting abroad, the market is still very large, the price contact us to obtain.