What are the factors affecting the price of gas steam boilers
Compared with coal-fired boilers, gas-fired steam boilers are cleaner, more environmentally friendly, and more efficient. At present, it has been applied to a variety of industrial productions such as food, chemicals, pharmaceuticals, papermaking, printing and dyeing, etc., and can also be used for heating and sanitary hot water in hotels, hospitals, schools, military units, and residential communities. There are a wide variety of gas boilers available on the market, and the price range fluctuates. In order to better help you quickly understand the price of products, we have summarized some of them here.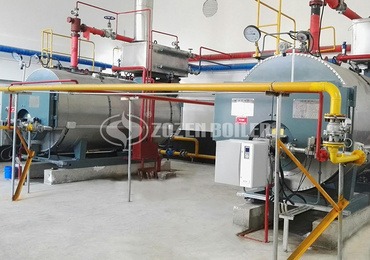 Gas-fired steam boiler price: Including the main and auxiliary machine quotations. Various specifications are chosen and quoted differently. Taking a 20-ton gas-fired steam boiler as an example, the operating costs include fuel costs, manpower, electricity, maintenance costs, and so on. The most expensive of these is the fuel cost. The gas consumption of a 20-ton gas boiler is about 1500 cubic meters per hour. So please ask the manufacturer which gas-fired steam boiler you need according to your industry, and then calculate the corresponding price, which will be more accurate.
      To master the parameters of a gas boiler, you must understand the parameters of the boiler and select the corresponding model and specification according to the requirements.