SZS25-1.0-Q Type Oil Gas Fired Water Tube Boiler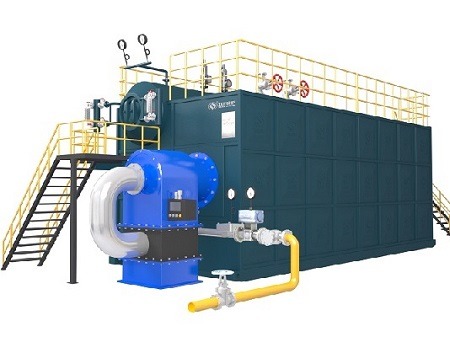 Capacity:
25t/h
Thermal efficiency:
>95%
Applicable fuel:
natural gas, light oil, liquefied petroleum gas, diesel, heavy oil, etc.
Uses:
steam for production process, large-scale central heating, residential heating in winter
Application areas:
schools, hospitals, hotels, paper mills, pharmaceutical factories, weaving factories, etc.
Introduction of SZS Series Water Tube Boiler
Adopt "D" type layout, natural circulation, double drum water tube boiler, drum is arranged longitudinally, full membrane water wall structure, slight positive pressure combustion. The furnace is made up of membrane wall cladding. From the exit of the furnace, the flue gas enters the convection tube bundle connected between the upper and lower drums. After the flue gas flows through the convection bundle, it enters the tail heating surface — ND steel spiral fin energy saver and condenser, and finally passes through the flue into the chimney and is discharged to the atmosphere.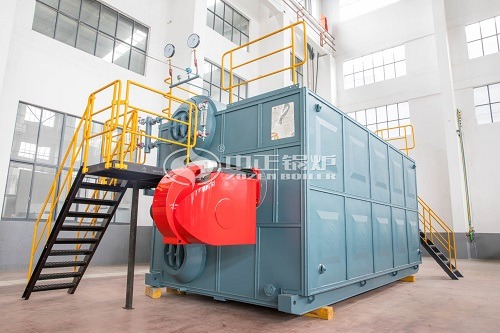 We are familiar with the SZS25-1.0-Q boiler model, with a rated steaming capacity of 25 tons and a pressure of 1.0 MPa.
SZS25-1.0-Q type water tube boiler performance parameters:
Furnace type: SZS25-1.0-Q
Boiler structure: water tube boiler
Boiler use: production gas or central heating
Thermal efficiency: 92-95%
Fuel consumption (light diesel): 1600kg/h
Gas consumption (natural gas): 1870Nmh
Gas consumption (city gas): 3705Nma/h
Maximum shipping size: 10850*3640*3930mm
SZS25-1.0-Q Type Boiler Performance Characteristics
Full-membrane wall structure, the body does not leak air, the heat loss of exhaust smoke is small, and the thermal efficiency is high;
Compact structure, small installation volume, saving investment;
The steam boiler adopts natural circulation and adopts a larger section ratio, and the hot water boiler adopts forced circulation, and the water circulation is safe and reliable;
Equipped with well-known high-efficiency brand burners, auxiliary machines, and accessories to achieve fully automatic operation;
The feed water pump adopts continuous electric regulation, and has the function of high and low water level alarm interlocking protection;
The furnace is equipped with inspection holes, which provides great convenience for use and maintenance. The furnace top is equipped with an explosion-proof door.
Customers in use (partial)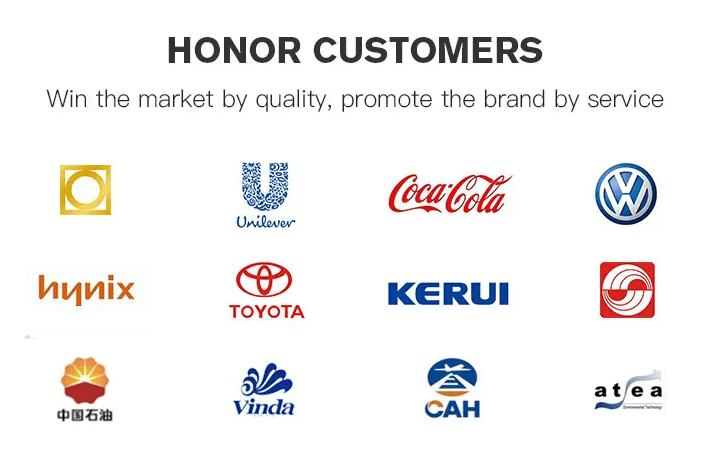 Outstanding performance and excellent quality
Full combustion, energy saving and high efficiency;
Fully automatic operation, saving cost;
Less pollutant emissions, clean and environmentally friendly;
Multiple protection devices, safe and secure.
Advantages of Oil Gas Fired Water Tube Boiler
The oil gas fired water tube boiler has a compact structure, a small footprint, and a good flame fullness.
The whole oil/gas fired boiler adopts the airtight inner guard plate with a fully enclosed welded structure, and the furnace wall has a good airtightness.
The layout of the SZS series boilers has a large heating surface area, and the design has a large enough steam and water space to ensure the stability of the boiler parameters.
A flue gas condensing recovery device is arranged at the end of the boiler, which can effectively control the exhaust gas temperature, and the boiler has high thermal efficiency.
It uses high thermal resistance material as the insulation layer, which has good insulation performance.
The outer layer of the boiler adopts a pressed guard plate, which is beautiful and beautiful in appearance.
Adopting quick installation structure, the whole boiler is designed on a strong rigid base, which is convenient for installation and transportation.
It adopts automatic burner, continuous electric regulation of water supply, high combustion efficiency. And has multiple protection functions, safe and reliable operation.
SZS Series Water Tube Boiler Selling Point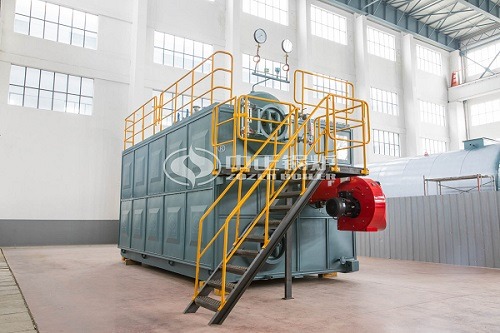 Reasonable structure, convenient assembly form, flexible transportation method, and convenient for large-scale; large-sized furnace, fuel has more sufficient combustion space in the furnace, which can reduce combustion intensity; flexible layout of heating surface, select medium flue gas flow rate, flue gas Lower resistance and low power consumption.
The fuel has a wide range of adaptability, which can burn different fuels, such as natural gas, liquefied gas, city gas, etc., and can achieve one or more synchronization. Flame size, output power, air flow, etc. can be adjusted, with less working cycle and more reasonable heat load. The combustion method is efficient, the flame control is better, and it meets the requirement of burning multiple fuels.
Compact structure and small area: the boiler adopts "D" type layout, the lower support method, the pressure parts expand freely, and the structure is stable. Compact layout, small space occupation
The boiler is light in weight and saves investment in the boiler room. The boiler adopts a light furnace wall covered by a composite silicate board, and it supports a non-steel frame structure, which greatly reduces the weight of the boiler, and the total weight is only equivalent to 1/2 of the same capacity coal furnace , The load-bearing load of the boiler foundation is reduced by more than half. The entire boiler house construction can save a lot of money from the height and foundation, and reduce the investment cost of the boiler house.
Significant economic benefits: slightly positive pressure operation, low power consumption without induced draft fan, reducing operating costs. The boiler is designed with high efficiency, stable output, and has a certain overload capacity. The boiler output and thermal efficiency do not decrease with the extension of the operating time. Convenient operation and maintenance, greatly reducing labor, fuel, and electricity costs. It can be seen that this boiler will bring great economic benefits to users.
About ZOZEN'S
Zozen Boilers has a professional production base engaged in the research and development, manufacturing, sales and installation of industrial boiler products. The products developed by the company include steam boilers, hot water boilers, thermal oil boilers, power station boilers, frequency conversion control technology, low-nitrogen split burners and other new technologies and products, and many achievements have been made. The company's products have formed 16 series and more than 100 varieties. The products not only have 16,000 customers, but are also exported to overseas markets such as North America, the Middle East, East Asia, and Oceania. ZOZEN'S holds A-level boiler manufacturing and pressure vessel manufacturing deep qualifications, product quality management is included in the "joint certification" system, and has obtained IS09001, ISO14001 and other quality management system certifications. Professional sales and installation team, sales hotline 24 hours a day, look forward to your inquiries.