The Difference between Oil Boiler and Gas Boiler in Structure
Oil-fired boilers and gas-fired boilers are important classifications of boilers, which are widely used in the market. As a famous boiler manufacturer in the industry, the company often encounters many users in the marketing process to consult "the difference between oil boilers and gas boilers in structure" and other issues, here will make professional answers.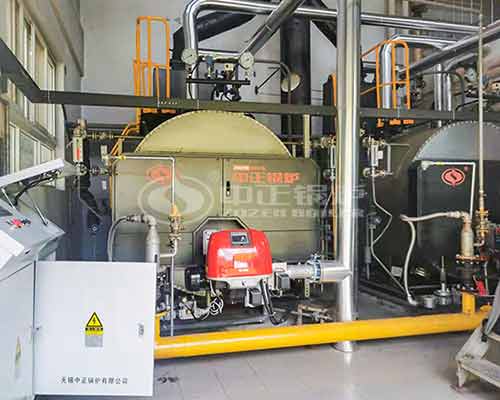 Boiler body, oil boilers and gas boilers are basically the same in structure, Zhongzheng best-selling WNS, SZS series oil and gas boilers are suitable for natural gas, biogas, blast furnace gas, liquefied petroleum gas, diesel, light oil, etc.. In addition to the body, oil boilers and gas boilers in the structure of the main differences in the following aspects.
Different burners. One with a gas burner, an oil oil burner, the price is naturally different.
Different boiler systems. Gas boilers are connected to the natural gas pipeline, oil boilers connected to the oil tank.
Different operating costs. The price of oil is significantly greater than natural gas, basically 1-2 times more than natural gas.
Different prices, gas boilers have gas opening fees, oil boilers have storage tanks and other system auxiliary equipment costs.
Because of the gas shortage that appeared in previous years, enterprises will choose oil and gas dual-use boilers to prevent gas shortage supply instability, or the enterprise itself is related to heavy oil, diesel, etc., can be used as boiler fuel, for example, Wenzhou Zhongke new energy by-products heavy oil, for energy-saving costs purchased is Zhongzheng WNS series of heavy oil and natural gas dual-use boilers.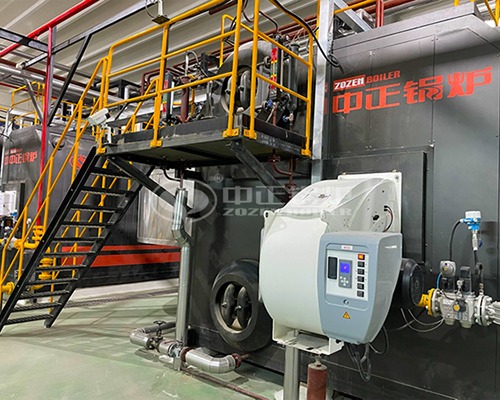 The above is the answer to the difference between oil boilers and gas boilers in the structure, I hope it will be helpful to you. Zhongzheng boiler as a large industrial boiler manufacturer, products covering oil and gas boilers, biomass boilers, coal-fired boilers, circulating fluidized bed boilers and heat-conducting oil boilers and other furnace types, according to the actual working conditions of users to choose the right boiler and heating system, no need to worry about the difference between oil boilers and gas boilers in the structure.